Koumidou Center, LLC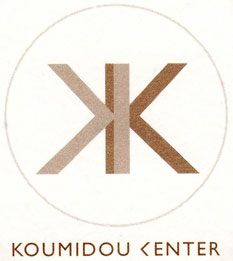 150 Piccadilly Downs
Lynbrook, NY
11563
USA
516 568-0306
ykoumidou@gmail.com
www.koumidoucenter.com
Offering Continuing Education Credits
All coursework offered at the Koumidou Center, LLC is based on the Theory of the Psychology of the Aware Ego and the Selves and the majority of the courses are offered on the Zoom platform.
Our Program Calendar can be found on www.koumidoucenter.com
The Koumidou Center, LLC is an approved provider for continuing education recognized by the New York State Educational Department's 5 State Boards: State Board for: Psychology #PSY-0013, Social Work #SW-0031, Mental Health Practitioners for Marriage and Family Therapists #MFT-0005, Mental Health Counselors #MHC-0006, and Creative Art Therapists #CAT-0048.
The Koumidou Center, LLC is also recognized by the Office of Addiction Services and Supports, OASAS, #0514.