Martin Thoolen
, MSc.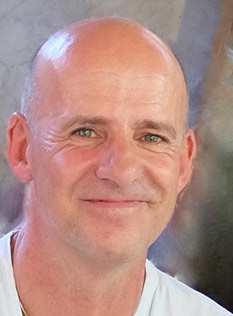 Awareness at Work
Nieuwveens Jaagpad 86
2441GB NIEUWVEEN
The Netherlands
+31-6-15620111
martin@martinthoolen.com
https://www.martinthoolen.com/en/
I'm dedicated in increasing self-awareness in people as a way to contribute to a better world. I'm passionate in exploring new grounds of human development. Apart from my educations and professional experience, I love to be inspired by travels (encountering native people around the world), nature, dreams and music.
Languages Spoken: English, Dutch
Detailed information

About This Practice
Practicing Since 1995
Teaching Since 1996
Degree

| Title/Field | School | Date |
| --- | --- | --- |
Certification

| Type | Granting Organization | Date |
| --- | --- | --- |
| EuroPsy Psychologist | EPFA | 2014 |
Professional Background
As a Senior Coach/Trainerand Organizational Psychologist I apply voice dialogue as a professional since 1995. Over the years I have provided (international) retreats, trainings, seminars, presentations and (online) coachings in the company 'Circumference' with Wendy Hobbelink from 1999-2018. Mainly for people working in organizations. We have published an array of articles, blogs and a book in Dutch ('Rijkdom is gratis!').

Currently I am extending my work as an awareness facilitator also providing international (Personal) Leadership Programs. Check out: www.martinthoolen.com/en