Ananya Hixon
, MA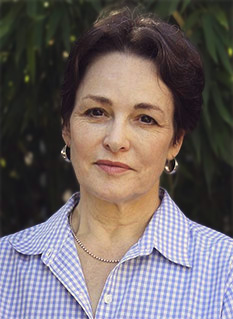 Interfaith Counseling Center
15 Austin Ave.
San Anselmo, CA
94960
USA
415-785-7252
ananyahixon@gmail.com
www.ananyahixon.com
Voice Dialogue and a Jungian orientation continue to be the primary foundation for my work. Having done much personal healing and exploration, through a variety of modalities, I have an otherwise eclectic tool kit. Travel, age, and many life transitions gives me a breadth of experience to bring to my work with clients.

My clients have said that they feel very safe with me. I bring genuine warmth and caring to the therapeutic process. I find that every psyche is unique and has its own inherent wisdom. I feel it's important to honor that unique wisdom in all of my clients.
Detailed information

About This Practice
Practicing Since 1992

Additional Modalities: Eco-Psychology, Hakomi, Animal Assisted Therapy, SandPlay, Astrological Archetypes
Areas of Interest: With a professional certification in astrology I am also able to facilitate my clients in accessing the voices of their planetary archetypes.
Degree

| Title/Field | School | Date |
| --- | --- | --- |
License

| Title | State | Date |
| --- | --- | --- |
Basic Voice Dialogue Training(s)

| Title | Where | When | Hours / Days | Teacher(s) |
| --- | --- | --- | --- | --- |
| Voice Dialogue and the Psychology of Selves Teacher Training | Philo, CA | June 21st-July 3rd 1992 | 64 hours | Hal and Sidra Stone |
| The Voice Dialogue, Relationship, and the Psychology of Selves Intensive Training | Albion, CA | Dec. 4-10 1994 | 34 | Hal and Sidra Stone |
| Voice Dialogue, Relationship, and the Psychology of Selves Intensive Training | Albion, CA | Dec 3-9 1995 | 34 | |
| Fireside Chats | Mendocino, CA | March 31-April 3, 2011 | | Hal and Sidra Stone |