Anastasia Beloshapko
, MSW/Psychology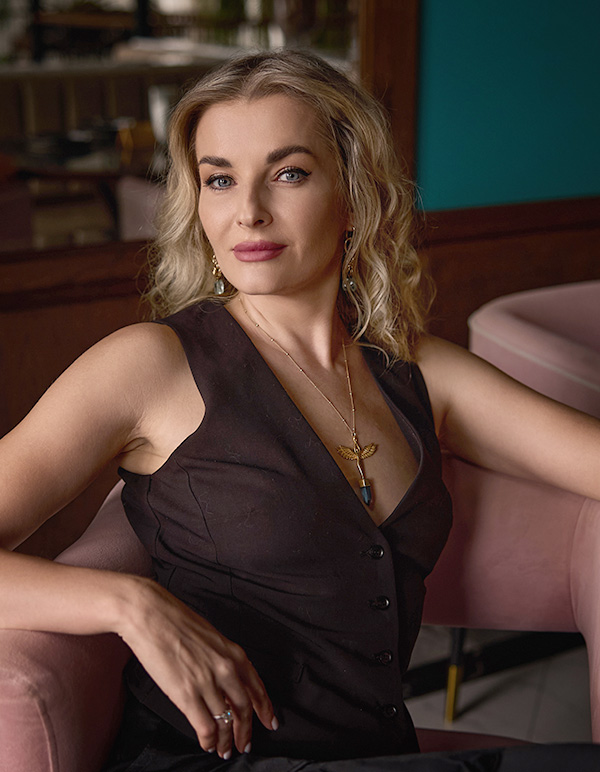 San Francisco, CA
94115
USA
(619) 623-2254
anastasia.beloshapko.lcsw@gmail.com
www.anastasia-beloshapko.com/
I am a Licensed Clinical Social Worker and a Psychology Professor. However, prior to these titles, I have been on a path of self-inquiry and in search for inner truth. I believe that a successful therapist must actively do their inner work in order to better serve others. I commit to provide for you safe and connecting environment, as well as therapeutic tools, that can support you in looking within.

Meeting myself has been the greatest gift, as it brought more connection, love, trust and security within, and consequently with others. This path of self-inquiry has been active and is prioritized in my personal life. I choose to meet my own suffering in whatever form it shows up in my life. I choose to bring consciousness into my own mind, body, and emotions, as well as into my relationships with others.

I am available globally, using Zoom, Skype, and Phone. I am available for in person work in San Francisco, Marin, and Sonoma.
Languages Spoken: English, Russian
Detailed information

About This Practice
Practicing Since 2014


Additional Modalities: Trauma Focused Cognitive Behavioral Therapy

Areas of Interest: I am dedicated to meeting core vulnerability and any selves that are on the other side of it! I am also passionate about exploring and building awareness of the bonding patterns in the relationships. Most importantly, I am committed to hold space for an Aware Ego Process.
Degree

| Title/Field | School | Date |
| --- | --- | --- |
License

| Title | State | Date |
| --- | --- | --- |
Professional Background
I am a Licensed Clinical Social Worker and a Psychology Professor. In my private practice I work with children, adults, couples, and families. I have extensive experience working with trauma and PTSD. I am trained in number of therapeutic tools, however, Voice Dialogue Method I embody in my every day living. I give a big credit to this method as it creates an aware ego process and is in full alignment with my other therapeutic techniques, e.g., somatic experience, trauma informed approach, self-inquiry and journaling, mindfulness, and meditation. Another beauty of this method is that it creates a nonjudgmental space and all-inclusive exploration of our psychological parts, which I believe is crucial for healing.

My approach is to build a kind of therapeutic attunement with you that will allow you to feel safe enough to look at the uncomfortable places within and build friendship with your "Selves'.

My services are for you if you experience:
• loneliness
• fear of intimacy
• depressed mood
• anxiety
• feelings of not being good enough
• relational problems
• grief
• trauma
• stress and burnout
• postpartum struggles
• negative beliefs about yourself
• destructive anger
• addictions
• compulsive behaviors
• nightmares

These services are also for you if you:
• desire deeper exploration of yourself
• want to examine emerging existential questions
• want to feel deeper intimacy with others
• desire to feel more connected to yourself
• search to relate to life with more presence
Basic Voice Dialogue Training(s)

| Title | Where | When | Hours / Days | Teacher(s) |
| --- | --- | --- | --- | --- |
| Voice Dialogue Facilitation | Ukiah, CA | 11/2014-9/2016 | 130 hours / 65 days | Terry Kennedy |
Continuing Voice Dialogue Education*

| Title | Where | When | Hours / Days | Teacher(s) |
| --- | --- | --- | --- | --- |
| Voice Dialogue Facilitation, Dreams | Berkeley, CA | 11/2014-05/2015 | 10 hours / 5 days | Martha-lou Wolff |
| Embracing Your Inner Critic and Inner Nurturer, Bonding Patterns, Group Facilitation | Online | 04/2021-01/2022 | 38 hours / 25 days | Iudita Harlan |
* The most recent workshops.