Anna Ivara M.A

New School for Social Research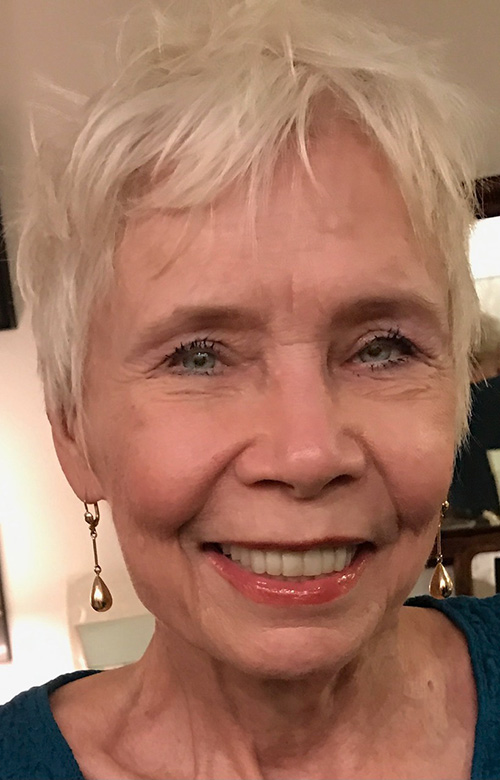 AKQ Communications, LLC
14035 Tahiti Way, #227
Marina del Rey, CA 90092
646-468-1803 (call and text)
avara3@gmail.com
www.annaivara.com
I offer a co-creative Alternative Therapy for Personal Development. We work together to heal old wounds and open interior 'doors' to desires, artistic inspiration, intuition, and business strategies, with psychospiritual clarity. Trained by Hal Stone, I've been doing Voice Dialogue facilitation and group teaching for over 40 years. I use Dreamwork, Metaphysical Arts and Shamanic Practices in private sessions on Zoom or in person. I have learned abundantly from a life of marriages, raising and losing children, theater, film and explorative travels. Now in my 80's, I combine therapeutic healing modalities into "Wise Woman" compassionate healing.
Detailed information

About This Practice
Practicing Since 1980
Teaching Since 1982
Additional Modalities: Energy Work, Dance Therapy, Meditation, Shamanic and Acting Techniques,
Areas of Interest: Inner and outer Patterns of Behavior. Aware Ego. Consciousness. Spiritual and Material balance. The Psycho-Spiritual balance.
Degree

| Title/Field | School | Date |
| --- | --- | --- |
Certification

| Type | Granting Organization | Date |
| --- | --- | --- |
| Filmmaking | New York University | 1991 |
Professional Background
Began individual facilitation and teaching Voice Dialogue nationally and internationally in the early '80's. Initiated the first traveling Voice Dialogue seminars in NYC, NY for and with Hal. Now works in private Personal Development sessions, using Psychology of the Selves through Voice Dialogue for an Aware Ego and pattern recognition. As well, uses modes of energetic healing, shamanic, and acting techniques.

Has led group tour and residential seminars and women's groups in weekly and retreat forms in USA, Barbados, Indonesia, and Israel. Teaches actors Voice Dialogue and Aware Ego as an acting technique and personal process. Has made documentary films of traditional spiritual healing ethnologies in Bali and in the Dani Tribe of Irian Jaya. Has led and taught Ritual for Healing.

Mentored by Hal and Sidra Stone, Brugh Joy and Carolyn Conger has also studied internationally with ethnic healers, Shamans. Studied and researched anthropology and ethnography in relation to media studies. Studied with Elizabeth Kubler-Ross, Stan Groff and in Jungian Foundation Seminars.
Basic Voice Dialogue Training(s)

| | Where | When | Hours / Days | Teacher(s) |
| --- | --- | --- | --- | --- |
| | California and New York | 1979-1983 | current work continued trainings @Thera | Hal Stone, Sidra Stone (trained and supervised by them) |