Annie Stoker
, BSc (Hons)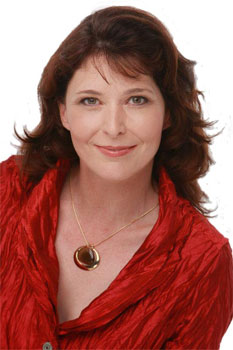 The Life Training Institute
Perth,
Australia
annie@lifetraininginstitute.com.au
www.LifeTrainingInstitute.com.au
My passion is assisting people to find happiness no matter what is going on in their life. Happiness is always present when we simply stop creating unhappiness.

I love working with Voice Dialogue as it gives immediate insight and access to the parts of us that are causing our suffering and allows us to find other ways of being.

No matter what degree of suffering you have been through, it is possible to feel happier right now. Suffering doesn't come from situations, but rather from our interpretations, responses, thoughts and feelings about the events. While we may not always be able to change outside situations, we can always change the way we are processing it.

Voice Dialogue is a profound and rapid process to understand and separate from the patterns that keep us stuck in old responses. It gives us whole new ways of being in life that can reconnect us with our essential nature and allow us to find acceptance and contentment no matter what is happening around us.
Detailed information

About This Practice
Practicing Since 2000
Teaching Since 2002
Additional Modalities: Transpersonal Psychotherapy, Results Coaching, Business Coaching, Neuro-LInguistic Programming, Hypnosis, Emotional Freedom Technique, Mindfulness, Meditation.
Areas of Interest: Using Voice Dialogue as a core transformational process to allow people to find contentment no matter what is going on in their lives.
Using Voice Dialogue to facilitate living beyond the ego's reactions and agendas.
Degree

| Title/Field | School | Date |
| --- | --- | --- |
Certifications

| Type | Granting Organization | Date |
| --- | --- | --- |
| Grad Dip Transpersonal Psychotherapy | The Crucible Centre | 2005 |
| Master Neuro-Linguistic Programming | Christopher Howard Companies | 2006 |
| Master Results Coaching | Christopher Howard Companies | 2007 |
Professional Background
Annie Stoker is an author, trainer, coach and facilitator and has worked with individuals and groups for 22 years in Australia, New Zealand, UK and USA.

She is author of "The Personal Development Handbook" and co-author of "Property Is A Girls' Best Friend" and the bestseller "Ms Milionaire".

She has been featured on Channel 9 television as well as in several newspaper articles and in radio interviews. She is well known for using Voice Dialogue in combination with cutting edge psychological processes and eastern spiritual practices in her revolutionary CORE Process to assist people in achieving success and happiness in all fields of life.

Annie worked with Michael Rowland, author of 'Absolute Happiness' for ten years and organised his international seminars as his manager. She has also been a trainer and coach for international speaker Joanna Martin's elite clients plus Property Women's top members.

Annie assists clients who are committed to making rapid and lasting change, to master their mind so that they can master their life and find happiness no matter what.

Annie holds sessions in person and over Skype. She runs Voice Dialogue Facilitator Trainings regularly in Perth, Australia and in other countries by invitation.
Basic Voice Dialogue Training(s)

| Title | Where | When | Hours / Days | Teacher(s) |
| --- | --- | --- | --- | --- |
| Level 1 Intensive Voice Dialogue Training | Blue Mountains, Australia | 1999 | 38 hours | Robin and Paul Gale-Baker |
| Level 2 Intensive Voice Dialogue Training | Blue Mountains | 2000 | 38 hours | Robin and Paul Gale-Baker |
| Advanced Voice Dialogue Training | Melbourne, Australia | 2002 | 5 days | Hal and Sidra Stone |