Donna C. Armstrong
, B. Ed.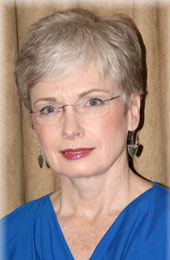 Armstrongs' Counselling Services (ACS)
10027 - 166 Street
Edmonton, Alberta
T5P 4Y1
Canada
1.780.444.4399
dmarm@telus.net
ArmstrongsCounselling.com
I am honoured to be included in the world wide community of Voice Dialogue Facilitators and Trainers.
Offering Continuing Education Credits

Detailed information

About This Practice
Practicing Since 1989
Teaching Since 1999
Additional Modalities: Refer to website: http://ArmstrongsCounselling.com
for a more indepth resume of 20+ years of experience in the field as a facilator and practitioner.
Areas of Interest: Begin the Aware Ego Process for Couples
Heal the Patterns of Traumas for Individuals
Touch the Awareness of Empowerment for a Woman

Degree

| Title/Field | School | Date |
| --- | --- | --- |
License

| Title | State | Date |
| --- | --- | --- |
Certification

| Type | Granting Organization | Date |
| --- | --- | --- |
| Practitioner | Advanced Inegrative Therapy | 2008 |
Professional Background
Refer to website: http://ArmstrongsCounselling.com for a full resume, etc.

Donna & Murray Armstrong are Authors of a Curriculum for learners and teachers of Voice Dialogue, the Psychology of the Selves in Relationship with the Aware Ego Process, endorsed by the founders Drs. Sidra & Hal Stone covering all the concepts in three levels: Introductory, Intermediate and Advanced with multi media learning/teaching resources: hardcopy (Guides I, II, III), CDs (Power Point Presentations I, II, III).

To order resources, refer to: http://VoiceDialogueEdmonton.com