Irene Andersson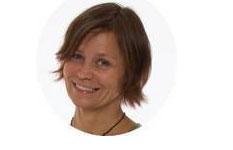 Stockholm,
Sweden
+46-(0)739 483943
info@bodycoach.nu
www.bodycoach.nu
Voice Dialogue Facilitator, Meta-Coach, Bodyworker, Qi Gong Instructor
Languages Spoken: Swedish, English
Detailed information

About This Practice
Practicing Since 1995

Areas of Interest: Aware ego, dis-identification, the paradox and link between vulnerability and strength, sustainable transformational change, health & wealth.
Certification

| Type | Granting Organization | Date |
| --- | --- | --- |
| Meta-Coach | International Society of Neuro-Semantics | 2009 |
Professional Background
I have more than fifteen years of experience from working with different forms of fitness and alternative therapies. I offer voice dialogue sessions, meta-coaching, qigong, tao yoga, stretching and various forms of massage treatments. For individuals and for companies.
My own exploration has always increased my curiosity and strengthened my will to continue to develop and explore myself, others and life in general.
Basic Voice Dialogue Training(s)

| Title | Where | When | Hours / Days | Teacher(s) |
| --- | --- | --- | --- | --- |
| Voice Dialogue and the psychology of selves teacher training | USA | 1992 | 64 hours/13 days | Hal & Sidra Stone |
| Voice Dialogue Institutets Ett-Års-Träning | Sweden | 1993 | 180 hours | Frans Kocken & Franciska von Koch |
| Training Teachers and Therapists | Holland | 2-6/02-1993 | 5 days | Stamboliev |
| The Voice Dialogue, relationship, and the psychology of selves intensive training | USA | 1-7/10-1995 | 34 hours/7 days | Hal & Sidra Stone |