Jan Anderson
, Psy.D., Clinical Psychology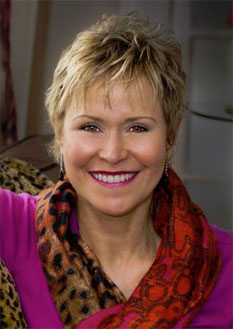 LifeWise by Dr. Jan
Louisville, KY
40222
USA
502.426.1616
LifeWise@DrJanAnderson.com
www.DrJanAnderson.com
"The people I encounter often say that things are going pretty well in their lives — they are successful in many ways. They want to make the most of what they've got and enjoy what they have. But in some aspect of their lives they may feel like they're missing out on something important or living life the hard way.
One of the most enjoyable and rewarding aspects of my work is using Voice Dialogue to help people move through those 'stuck' places. Sometimes being stuck shows up as feeling confused and unsure of what to do, or there is a feeling of running in circles, too frazzled to focus on what really matters in your life. Voice Dialogue is the most powerful approach I have encountered to help clients move through those stuck places and more quickly and easily become who they were meant to be.
My approach is simple: I start where you are in life — with what is already working — to help you get moving in a new direction, whether it's a lifestyle change, a relationship goal or a wellness challenge. It is a mindful approach to change that can be refreshing as well as rewarding. My focus is on you and the only agenda is your best interest."
Dr. Jan



Detailed information

About This Practice
Practicing Since 1999
Teaching Since 2009
Additional Modalities: Gottman Couples Therapy, Mindfulness-Based Cognitive Therapy, Solution-Focused Brief Therapy, Body-Centered Therapy
Areas of Interest: In general: Relationships, Wellness, Work, and Spirituality.
More specifically: Dating, Marriage, and Divorce. Parental Alienation and Adult Child Estrangement. Mindfulness and Mindful Eating. Resilience. Grief. Forgiveness. Dealing with Difficult People without Becoming Part of the Problem. Being in Relationship Without Losing Yourself.
Degree

| Title/Field | School | Date |
| --- | --- | --- |
License

| Title | State | Date |
| --- | --- | --- |
Professional Background
If there's one thing that defines Dr. Jan's approach, it's balance.

Balance between your body and mind…your spirit and your intellect…your ability to enjoy your life and actively pursue your goals and passions. Dr. Jan has devoted her experience and expertise in Voice Dialogue, Relationship and the Psychology of the Selves to helping her clients achieve that kind of balance.

Although Dr. Jan has been recognized as a leader in her field – she was a nominee to the Kentucky State Board of Licensed Professional Clinical Counselors – you may find her sense of perspective is a little different than some traditional psychotherapists. She credits her more practical, results-oriented approach to her business experience in line and staff positions for Fortune 500 companies and small independent firms. The range of her experience extends from serving as president of the American Society of Training and Development (Kentuckiana Chapter) to co-facilitating the Hosparus "Living through Grief" program.

When you come to LifeWise, Dr. Jan works with the whole you…body, mind and spirit. Perhaps what makes LifeWise so different is how Dr. Jan has integrated her experience and expertise in Voice Dialogue, wellness, relationships, meditation and yoga into a comprehensive mind-body approach to wellness. Dr. Jan enjoys introducing her clients to the experience of "mindfulness"…the act of being fully present in the moment. You would be surprised how this one concept, combined with Voice Dialogue facilitation, can lead to so many breakthroughs…both personal and professional.

You could say Dr. Jan's clients don't receive "treatment" in the traditional clinical sense. She finds that Voice Dialogue facilitation helps her clients learn how to treat themselves. Solutions, whether they are physical, practical or spiritual, come from clients tapping into their own inner wisdom and operating with more freedom and balance in their lives.

Dr. Jan's doctoral thesis focused on a practical and universal life experience: an exploration of specific ways people recover from the experience of being emotionally or psychologically hurt or harmed by someone else, including an investigation of whether forgiveness is a necessary part of recovery.

Wellness expert Dr. Jan created two CDs: Mindfulness-Based Stress Reduction: Four Guided Experiences and Mindful Eating Meditation: The Key to Eating Less and Enjoying Food More. She is regularly invited to speak about how to live life more fully on a range of topics she is passionate about – relationships, health, work and spirituality.


Basic Voice Dialogue Training(s)

| Title | Where | When | Hours / Days | Teacher(s) |
| --- | --- | --- | --- | --- |
| Introduction to Voice Dialogue | Costa Mesa, California | 1994-1995 | 48 hours | Nancy Donkin Young, Ph.D. |
| Introduction to Voice Dialogue Facilitation | Indianapolis, Indiana | 1996-1998 | 60 hours | George A. Boyle, Indianapolis Institute for Voice Dialogue |
Continuing Voice Dialogue Education*

| Title | Where | When | Hours / Days | Teacher(s) |
| --- | --- | --- | --- | --- |
| Level II / III Intensive Training Voice Dialogue, Relationship & Psychology of the Selves | Albion, California | 1999-2011 | 13 weeks | Drs. Hal and Sidra Stone |
| Individual Voice Dialogue Training with Drs. Hal & Sidra Stone | Albion, California | 2003-2010 | 32 hours | Drs. Hal & Sidra Stone |
* The most recent workshops.