John-Michael Zinn
, Ph.D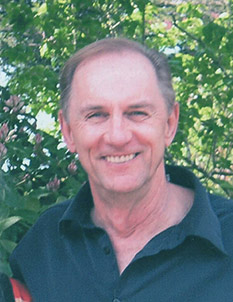 Authentic Self Foundation
1374 Summit Ave., Suite A
Cardiff-by-the-Sea, CA
92007
United States
(760) 635-9480
jmzinnphd@yahoo.com
www.drzinn.com | www.authenticselfpath.com
Detailed information

About This Practice
Practicing Since 1981
Teaching Since 1983
Additional Modalities: Dreamwork, Authentic Self program, spiritual psychology, Direct Divine Light healing, job and career transition coaching.
Areas of Interest: Marriage and family counseling, career counseling, spiritual counseling, changing the subconscious belief system, helping high school students discover their authentic self and design their life and career around that, rights of passage for teens, drug and alcohol rehabilitation, charter school systems, co-dependency and boundaries.
Degree

| Title/Field | School | Date |
| --- | --- | --- |
License

| Title | State | Date |
| --- | --- | --- |
Certifications

| Type | Granting Organization | Date |
| --- | --- | --- |
| Job and Career Transition Coach | Career Planning and Adult Development Network | 2001 |
| Direct Divine Light Healer | Spiritual Arts Institute | 2016 |
| Associate Teacher | Spiritual Arts Institute | 2018 |
Professional Background
I studied with Hal Stone from 1978 to 1984 and received my doctorate in Transformation Psychology at International College with him as my mentor. I wrote the first training manual and video for Voice Dialogue and dreamwork for my dissertation. I've been in private practice since 1981. I've done Voice Dialogue and dreamwork with clients for approximately 30,000 hours. I also am the creator and president of the Authentic Self Foundation. I have been nominated for humanitarian awards at St. Jude's hospital for my work with Traumatic Brain Injury. I've also studied for six years at the Spiritual Arts Institute, studying spiritual psychology and applying it to my practice, along with Voice Dialogue, dreamwork and the Authentic Self manual. I did advance trainings with Hal and Sydra at Hal's home at Delos from 2000 to 2008 on a yearly basis and continue to stay in touch with them.