John Bligh Nutting
, BA(Psych); PACFA; MQCA (Clinical)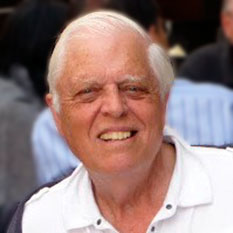 Growing Awareness
PO BOX 133
Bald Hills, Qld
4036
Australia
061 7 3261 2882 (International) 
07 3261 2882 (from within Australia)
nutting@growingaware.com
www.flyingawareness.com
I love voice dialogue and the gifts it brings us. I find Voice Dialogue such a powerful tool helping enhance self-awareness, increase self-empowerment, and strengthen relationships while at the same time protecting our inner child. My specialist fields include using Voice Dialogue as a self-awareness skill to help people make changes that make a difference, balancing opposite selves, overcoming blockages, addictions, negative self-talkand dealing with Inner Matriarchs and Inner Patriarchs.
I started doing Voice Dialogue around the world by telephone many years ago with great success. My main practice continues, now dialoguing "face-to-face" around the World on Skype. I'm always amazed thanks to Skype, how easily people can experience voice dialogue in the usual way, even though we are thousands of miles apart.
I still work with clients here in Brisbane and still conduct voice dialogue and inner child training programs. in Australia.
Detailed information

About This Practice
Practicing Since 1993
Teaching Since 1993
Practice: Growing Awareness Pty Ltd
Bald Hills Brisbane Queensland  Australia
Skype:   johnbligh301
Additional Modalities: Inner Child work, Balancing Core Beliefs; EMDR; Emotional Age Awareness
Areas of Interest: Voice dialogue facilitating and facilitator-training; core belief and emotional age balancing; developing functional adult and key life skills; dealing with Inner Patriarchs and Inner Matriarchs; Developmental Trauma Disorder (DTD); EMDR; communication and intimacy; overcoming blockages (sexual, emotional and negativity); self-esteem and boundary growth; repetitive self-defeating patterns (RSDP), codependency and addictions.
Degree

| Title/Field | School | Date |
| --- | --- | --- |
Certifications

| Type | Granting Organization | Date |
| --- | --- | --- |
| MQCA (Clinical) | Queensland Counsellors Association | 2006 |
| PACFA | Psychotherapists and Counsellors Federation Australia | 2006 |
| ARCAP | Australian Register Counsellors and the Psychotherapists | 2012 |
Professional Background
My practice: I was first introduced to Voice Dialogue in the early 90s. The more I listened and dialogued with inner voices the more I learned. It was those inner voices and of course Hal and Sidra Stone and their many gifted staff members who together opened up this incredible world of self-awareness and changed my own life is so many positive ways.

That led to my first book "Growing Awareness" published in 1999 which was largely about Voice Dialogue and became the main text book when I was lecturing at the Australian College of Natural Medicine.

My practice also reflects my special interest in using voice dialogue to connect directly with Inner Children. I was fortunate to be able to work for a short time as an intern at The Meadows in Arizona with Pia Mellody and in Australia with Dr. John Bradshaw in the 1990s. One outcome, another book "Love Your Inner Child". In 1997 I trained with Nikki Nemerouf on a new approach which identified our deepest (and often our most negative) core beliefs. Dialoguing with those deepest beliefs opened up a further understanding and another book "Balancing Your Core Beliefs" using voice dialogue as the basis of the opposite belief balancing process.

Latest Developments: Wherever I hold my Voice dialogue groups there seems to be an unusual range of different chairs, some relaxed, some formal some high some low, some businesslike some casual. As I talk with the inner selves and as they move I notice how each self seems to delight in moving into "their" particular kind of chair. I now focus more on the changing non-verbal energy and the shifts in emotional age as clients and their inner selves move from one self to another. Today my voice dialogue work reflects this. I recently completed a new book "Flying Awareness" which uses colors, symbols and birds to help clients focus on the many different and constantly changing emotional ages their inner selves take them through each day.

Free Condensed versions of each of these books are available as downloads from www.flyingawareness.com or from my websites
voice-dialogue-inner-self-awareness.com
core-beliefs-balance.com
love-your-inner-child.com
flyingawareness.com
emotional-age-power.com


Basic Voice Dialogue Training(s)
Title
Where
When
Hours / Days
Teacher(s)
Voice Dialogue Level 1
Mendocino California
March 1994
34
Dr. Hal Stone Dr. Sidra Stone
Voice Dialogue level II
Mendocino California
July 1996
34
Dr. Hal Stone Dr. Sidra Stone
Advanced Training
Melbourne Australia
November 1995
17
Dr. Hal Stone Dr. Sidra Stone
Voice Dialogue Workshop - Senior Staff Member
Brisbane Queensland Australia
November 1995
20
Dr Hal Stone and Dr Sidra Stone
Voice Dialogue - Senior Staff Member
Seymor Victoria Australia
Easter 8 day Voice Dialogue Camp 2001
60
Paul Gale Baker
Voice Dialogue - Senior Staff Member
Blackheath NSW Australia
January 1997
20
Dr Hal Stone and Dr Sidra Stone
Senior Staff member -Voice Dialogue Training
BrisbaneAustralia
March - Oct. 2001
80
Paul Gale Baker
Advanced Practitioner and Voice Dialogue Training 
Brisbane Australia
March - Oct. 2002
64

Teacher 

Course Leader and Presenter  

John B Nutting

Voice Dialogue and Bonding Patterns
Phone workshops

Berkley CA.
2013-2014
2 hours a month
Martha-Lou Wolff