Shemsi Prinzivalli
, Ph.D.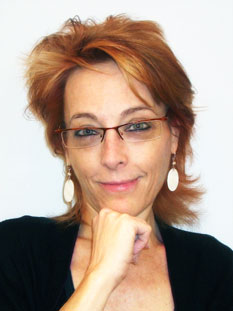 Center for Therapy
56 North Central Avenue
Ramsey, New Jersey
0744646
United States
2012271399/2123165383
shems.prinzivalli@gmail.com
www.njcenterfortherapy.com
I have a private psychotherapy practice, where I have worked for for over 25 years. I specialize in addictions and relapse prevention, couples and sex therapy, anxiety, depression, and the host of difficulties which are the nature of human struggle.

I also conduct professional trainings in Voice Dialogue, and personal growth workshops which combine Voice Dialogue and Kabbalistic Healing concepts.

I believe it is essential to draw on the inner resilience and resources which each person has, and to draw that strength out even if they do not see it. Voice Dialogue works with the hidden unconscious aspects which can cause great suffering. Therefore it can be used in all manners of difficulties and with all types of people.

My work is based in an eclectic blend of Voice Dialogue, psychodynamic, object relations, and attachment theory, cognitive behavioral theory, as well as 12-step and harm reduction concepts.

As a side note, you will also find Hal and Sidra Stone's quote on the jacket cover of my book entitled, How To Be A Mystic In A Traffic Jam: Living As A Spiritual Person In Everyday Life.

Languages Spoken: Hebrew, Arabic
Offering Continuing Education Credits
Detailed information

About This Practice
Practicing Since 1993
Teaching Since 1999
Degree

| Title/Field | School | Date |
| --- | --- | --- |
Certifications

| Type | Granting Organization | Date |
| --- | --- | --- |
| CADC | State of Massachusetts | 1985 |
| CHT | National Hynotherpy Guild | 1991 |
| BCTS | Board Certified Trauma Specialist | 1995 |
Professional Background
I first trained with Hal and Sidra 20 years ago. That began a journey which has continued to this day. It seems that regardless of how much inner work one has done, this tool continues to provide ongoing aid in personal growth in ways like no other I have found. And Hal and Sidra have been the most profound of mentors.

It was once said that a person without an inner life is at the mercy of their surroundings. This best summarizes what my work is all about


Basic Voice Dialogue Training(s)

| Title | Where | When | Hours / Days | Teacher(s) |
| --- | --- | --- | --- | --- |
| Voice Dialogue Level I, II, & III | Albion, CA | 4/1993-12/2003 | 7 days each | Hal & Sidra Stone |
| Individual Retreat/Personal Study | Albion, CA | 1999, 2003, 2006 | 7 days, 8 days, 3 days | Hal & Sidra Stone |