Susan McClure
, PsyD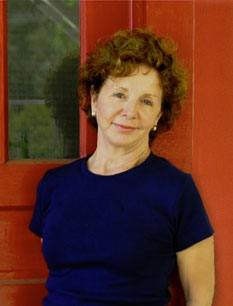 Charleston Center for Voice Dialogue
192 East Bay Street, Suite 203
Charleston, South Carolina
29401
USA
(843) 722 - 3036
After thirty years of working with individuals, couples, groups and families at every life stage, it now seems to me that many of the problems we  face are in some way created by our attempt to live as if we are smaller than, less than we REALLY are.  Life is always asking us to grow... and if we resist that invitation,  for whatever reason, we will suffer. We will have "problems".  Almost all of us resist change -   because we may not feel we should have to change or grow, or we are afraid to change, fearing there will be  no support for it in the worlds and contexts in which we are living. No matter the reason, a refusal to respond to what is set before us and grow from it will create a variety of symptoms , potentially leading to depression or anxiety or other psychological problems.  

Acknowledging that these problems and symptoms undoubtedly have a neurophysiological substrate which may respond to medical interventions, most of us at some point, can find a deep connection and a path to healing and growth in a truly spacious,  personal and confidential therapeutic relationship.  Embedded in most life stages or problems is  a call to engage with life in a larger and deeper way.  It may also be a call to encounter our unrealized potential.  The courage and commitment to engage with our problems in a soulful way will reward us with a more authentic and creative way of living. 

Detailed information

About This Practice
Practicing Since 2005
Teaching Since 2009
Additional Modalities: Psychodynamic psychotherapy, dream analysis, small group process-work, couples work, business/partnering/conflict resolution
Areas of Interest: I work in the southeastern United States, primarily in North and South Carolina. I have been working with small groups in which I combine group process work with Voice Dialogue facilitation and dream work. These small groups seem like just the right containers for the members' ongoing Aware Ego process work, providing safety, continuity, intimacy, support and energy for their journeys as individuals and as a group.
Degree

| Title/Field | School | Date |
| --- | --- | --- |
License

| Title | State | Date |
| --- | --- | --- |
Professional Background
During my undergraduate years, I studied political science, community power structures along with photography and journalism. After interning at the Environmental Protection Agency and the Air Pollution Research Center in California I got married and moved to Texas where I took a job writing, editing and doing the photography for a community monthly magazine. I developed wonderful connections with poets and writers like myself in central Texas and also spent a lot of time in the dark room, preparing black and white photos for shows and for photo-documentaries. In 1975 I completed a masters in urban planning and became very involved in the community power structures and the planning processes in several small Texas towns where I came to understand the inner workings of power and influence
In 1975, following a divorce, I entered my first Jungian analysis which lead to a realization that dream work and the deep work of psychodynamic psychotherapy were where I now belonged. I entered graduate school again, at 34, and received my doctorate in clinical psychology in 1983. After re-marrying, I moved to Charleston where I have been in private practice ever since. We have raised two sons here in this lovely place by the ocean. My personal analyses and dream studies continued and I consulted with amazing teachers all over the world. In the late 1990's I studied with and was supervised by Dr. Michael Conforti in Archetypal Pattern Analysis. In 2002 I first communicated with and then met Drs. Hal and Sidra Stone and there was an immediate and powerful knowing that this was the direction my work was to take. My personal and professional relationship with them has since become been one of the deepest, greatest teachings and gifts of my life.
Basic Voice Dialogue Training(s)

| Title | Where | When | Hours / Days | Teacher(s) |
| --- | --- | --- | --- | --- |
| Levels I ,II, and III Voice Dialogue Training at Delos | Albion, California | 2002 - 2008 | | Drs. Hal and Sidra Stone |
* The most recent workshops.