Tilke Platteel-Deur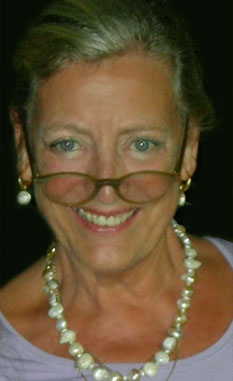 Institute for Integrative Breathwork Therapy
Cattenhagestraat 29
Naarden-Vesting,
1411CR
Netherlands
0031 35 694 0093
tilke.platteel@planet.nl
www.tilkeplatteel.nl www.breathworkeurope.com
Inspiration with enthusiasm... Bringing Spirit in the body with the conscious connected breath. Clearing the mind with VD.
Tilke's main focus is teaching a heart centred approach in therapy based on respect, trust and love. The Spirit of Breath has the power to connect us with our real strength. In an atmosphere of acceptance, respect and love, using the connected Breath and Voice Dialogue, a human being may become more conscious of his true nature, his essence, and with that of the deeper meaning of his life. Integrating spirituality into normal daily life has always been of great interest to her.
Tilke co-founded and co-leads the 'Institute for Integrative Breathwork Therapy' in Germany and Holland, which offers a three-year training program for breathwork therapists with an optional year to learn about group dynamics and being a trainer. ("Das Institut für Ganzheitliche Integrative Atemtherapie"® is registered in Europe)
She wrote several articles on Breathwork and the Psychology of Selves among which 'Hot Water Breathwork' and 'Cold Water Breathwork, published in 'The Healing Breath' journal and 'Atman' journal.

Languages Spoken: Dutch, German, English
Detailed information

About This Practice
Practicing Since 1981
Teaching Since 1981
Offering Continuing Education Credits
Additional Modalities: Concious connected Breath, NLP,
Areas of Interest: Balancing the personality and regaining contact with spirituality.
Professional Background
Since 1979, Tilke has been practicing and teaching Breathwork, Voice Dialogue, NLP and the dynamics of relationship, in Holland, Germany, France and Spain. She has long-standing experience in both individual and group work as breathwork therapist, coach, supervisor and trainer. She studied the Psychology of Selves with Hal and Sidra Stone, as well as NLP, Family Constellations, Polarity Therapy and Massage. She is co Founder and director of the Institute for Integrative Breathwork Therapy. She is an Avatar Master and has been president of IBF from 2001-2004 .
Author of "The Art of Integrative Therapy".

Continuing Voice Dialogue Education*

| Title | Where | When | Hours / Days | Teacher(s) |
| --- | --- | --- | --- | --- |
| Diverse Conferences | Different countries | from 1981 - now | | |
* The most recent workshops.