The Shadow King
Dutch:

De Innerlijke Patriarch
- De Onzichtbare kracht die vrouwen tegenhoudt - 
1998
Uitgeverij De Zaak
Martin Luther Kingstraat 51
9728 WN  Gronigen
The Netherlands
Telephone:   31-050-526-6157
Fax:  31- 050-525-2361
Email:   
info@uitgeverijdezaak.nl
Website:
bol.com

French: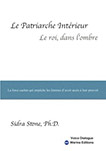 Le Patriarche Intérieur, Le roi dans l'ombre
Sidra Stone Ph.D

Qu'est-ce que le pouvoir des femmes ?
Existe-t-il un pouvoir féminin ?
Ces questions sont au centre de ce livre. Beaucoup d'entre nous ont travaillé à se libérer des diktats de la culture patriarcale qui a dominé notre monde ces derniers siècles. En attirant notre attention sur notre Patriarche Intérieur - la voix en chacune de nous qui se fait l'écho du patriarcat extérieur - Sidra Stone nous aide à reconnaître notre pouvoir féminin sans mépriser ou refuser pour autant le pouvoir masculin. C'est dans l'ombre de notre inconscient que cette énergie agit pour ligoter ou dévaluer même la plus libre des femmes. Ce livre nous montre comment faire de cet ennemi, que l'on ne voit pas, un allié puissant pour vivre complètement notre vie de femme.

Que l'on soit homme ou femme, ce pouvoir féminin est un plus!
Warina Edition +33 494 69 22 15

German: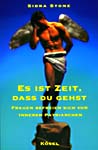 Es Ist Zeit, Dass Du Gehst - 1993
Kosel-Verlag GmbH & Co.
Fluggenstrasse 2
80639 München
Germany

Korean: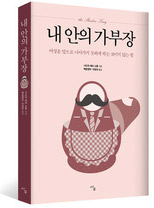 THE SHADOW KING- 내 안의 가부장오랜 세월 여성의 권리를 찾기 위해 치열하게 싸워온 페미니스트들의 노고와 성과에도 불구하고, 여성들은 왜 어느 지점에서 더 이상 나아가지 못하는가? 여성은 어떻게 자신도 의식하지 못한 채 가부장제를 재생산하는 데 기여하는가? 혐오와 폭력이 난무하는 젠더 갈등을 넘어 여자와 남자가 더 성숙한 관계로 나아가려면 어떻게 해야 하나? 이러한 질문에 대한 답을 여성에게 내면화된 '내면 가부장'에서 찾아낸 역작 『The Shadow King』의 한국어판이 『내 안의 가부장』이라는 제목으로 출간됐다 [출처] 여성을 앞으로 나아가지 못하게 하는 보이지 않는 힘|작성자 사우.
저자 시드라 레비 스톤
역자 백윤영미, 이정규
여기에서 사십시오.

Norwegian:
Din indre patriark - Den skjulte kraften som holder kvinner nede - 1994
H. Aschehoug & Co.
Sehesteds Gate 3
Postboks 363 Sentrum
0102 Oslo
Norway
Telephone: 47-22-40-04-00
Fax: 47-22-20-63-95

Spanish:

El patriarca interior: La fuerza invisible que retiene a las mujeres
Sidra Stone Ph.D.
El patriarca interior es de lectura obligatoria para la gran mayoría de mujeres. Sidra Stone nos enseña que la revolución femenina es también un trabajo interno. A pesar de que el sistema externo ha cambiado un poco, muchas de nuestras creencias inconscientes no lo han hecho. Nuestro poder femenino, la sexualidad, los roles relacionales y las emociones están inconscientemente influenciados por una voz interior producto de más de dos mil años de patriarcado. Este libro facilita el cambio en nosotras mismas, nos muestra que dentro de cada una de nosotras vive un patriarca interno, un rey en la sombra, que continúa dirigiéndonos según las viejas reglas y valores patriarcales, gran parte de los cuales nos han sido transmitidos por nuestras propias madres. El patriarca interior nos muestra esta voz y examina su poder, nos enseña a transformar este enemigo oculto en un poderoso aliado propiciando que cada mujer se apodere y actúe todo su potencial femenino.
http://www.editorialeleftheria.com/tienda-libros-online/12-el-patriarca-interior.html